Now meeting at The Paul Pry

No meeting Thurs 9 Aug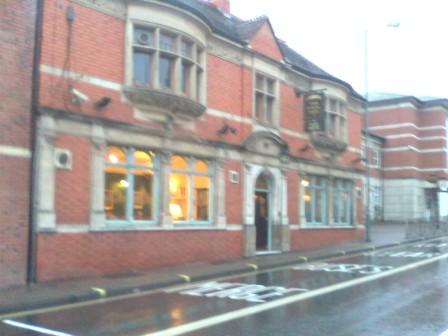 Worcester City Chess Club meets 8-10pm Thursday evenings
in June July and August at
The Paul Pry, 6 The Butts, Worcester WR1 3PA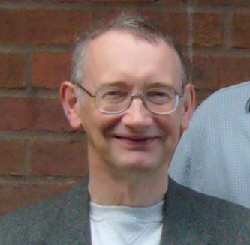 Hon Secretary & Treasurer
Ray Collett
Upcoming in Worcestershire and nearby
Click on the congress name for more details, entry form or organisers' contact details

Summer chess at The Paul Pry
Please note we are not meeting Thursday 9 August because the venue is in use for another party.
June- August. All chess players and visitors to Worcester are welcome to join us from 8pm till 10pm for casual and friendly chess games on Thursday evenings startion at 8pm. The Paul Pry serves a good range of craft beers and ciders in a classic interior.
New member Alistair Macnaughton wins club championship
21 May. Final played at Droitwich. Ray chose an unusual line in Bishop's Opening and Alistair soon nulified white's advantage of the move. In an apparently equal and queenless position he found an excellent move to shatter whit'e pawns. From here, Alistair the new member increased his advantage and won pawns in the exchanges into an easily won rook and pawn ending.
10 & 14 May. Semi-final results. New members Alistair and Joe faced each other in the earlier game with Alistair winning on 10 May. In the second semi-final played at Droitwich, Ray beat Nick in a hard fought game.
30 Mar. Championship KO stage Alistair Macnaughton (1st) vs Joe isherwood (player who has played most games and not qualified by score) Nick Harris (2nd) vs Ray Collett (3rd) Rapidplay KO stage Andrew Farthing (1st) vs Ray Collett (player who has played games and not qualified by score) Nick Harris (2nd) vs Rob Sutton (3rd). See details..
Worcester knocked out of Wheatley Cup
10 Apr, John Hesketh reports. We arrived in style in a slightly vintage classic car at Wythall for our team kandicap match. Having done the maths, it worked out that 4-1 would be victory to them, 3½ - 1½ and we would win. Ed Osbourne won his game. All we needed now was a draw to clinch this. I pushed too hard in the early part of the game with a less than cautious development, losing a bishop at the end of exchanges. I pressed on in the hope of recovering, but the opportunity didn't materialise. The results trickled in, our heroes were falling like nine pins. Phil was the last to finish. As it turned out, Phil was defeated by a really strong player. The final result was 4 – 1 to Shirley and Wythall. So with the handicap a victory for them. Congratulations Shirley & Wythall.
Read older news ...