Merry Christmas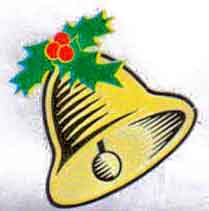 and a Happy New Year!
Venue and Next Meeting Night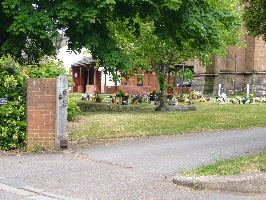 Winter Venue (Sep to May). Picture shows the entry to the church precincts from St Stephen's Street and the covered way to the main door of the church hall between the trees towards the left. St Stephen's Church Hall, St Stephen's Street Worcester WR3 7HS. For location map, click here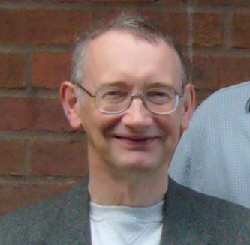 Hon Secretary & Treasurer
Ray Collett
Upcoming in Worcestershire and nearby
Click on the congress name for more details, entry form or organisers' contact details

City members have mixed fortunes
4 & 7 Jan. John Hesketh won on board 12 for Worcestershire u120 team against Lincolnshire. Ray Collett, the only club members to enter the Bennett Cup competition lost his first game in 2018 against Malvern's Lee Davis after thinking too long in the middlegame and missing a tactical strike short of time near the end.
Pawns beat Droitwich, but City and Bishops teams lose to Malvern
15 Dec. Bishops team lost 3-1, but Alistair Macnaughton drew on board 1 and Ed Osbourn on board 3.
14 Dec. Pawns, playing at home beat Droitwich 3-1 with wins from Rob Sutton and Phil Smith.
7 Dec. City team lost narrowly 2½-3½. Prodigal son Ed Osbourn returned to the team to win on board 6, our only win of the night.
City team beat Halesowen 1B
28 Nov. Ray Collett standing in for skipper Stephen Mellor led the team to a secure 4-2 win at Halesowen. New player Alistair macnaughton won and Robin Hayles drew.
Club members in MCCU correspondence team
20 Nov. Rob Sutton playing for the Midlands Chess Counties Union scored a win on board 2 against the National Correspondence Chess Club.
Club teams have mixed fortunes in first matches
31 Oct in District Division 1, the Bishops lost their first match against Redditch A.
17 Oct. District Division 2 the Pawns beat mercia playing away
4 Oct in District Division 2, the Pawns won their away match against Stourbridge. The club's second new Scots signing Robin winning his game in fine style.
28 Sep In District Division 2, the Pawns drew with Redditch B. New signing Alistair achieved a draw on board 2.
21 Sep In Division 1 of the county league, City drew 3-3 with Olton.
Read older news ...