Upcoming
Competition titles in green are links to further information or the event organiser
Sat 10 Jun. Shropshire Megafinal for junior players.
Tue 13 Jun. Worcester play Hereford in a friendly match.
Worcester lose to Ukmerge in international team battle
4 Jun. Worcester City Chess Club and Šachmatu Klubas Juodasis Rikis (Black Bishop Chess Club) from Worcster's twin city in Lithunia played online. Although Worcester teams have played international online matches against clubs in Ireland and Scotland in the Four Nations Chess League, this was the first organised by Worcester Club. Nineteen players participated and 44 games were played in a rapidplay team battle on lichess. Juodasis Riskis had the higher rated players and ran out winners 48-22. See results.
Worcester beat Hereford
1 Jun. Worcester played Hereford at home in the first of two friendly matches. Worcester prevailed through wins on the lower boards. See score card.
Worcester members at Cotswold congress
29 May 2023. Andrew Farthing, Aiden Griffiths and Colin Vernon travelled to Gloucester to play in the bank holiday weekend congress. Aiden and Colin played in the Minor tournament and scored 2 and 1½ and 2 points respectively. Andrew helped with controlling the tournaments and ralso ran a very successful chess bookstall that raised over £800 for St Richard's Hospice. See full results of the tounaments.
Club annual meeting

25 May 2023. The club held its 187th annual meeting at St Stephen's Church Hall. President, Andrew Farthing, who has steered the club through the covid emergency announced his retirement and the new President is Rob Sutton. Other officers and team captains are unchanged. The secretary said the season had been the most successful for at least two decades, with two trophies - Worcester & District League Champions and winning the Wheatley Cup as well as an increase in membership.
Worcester win the Wheatley Cup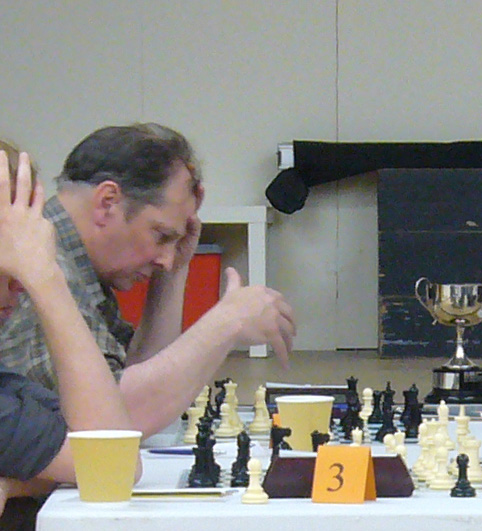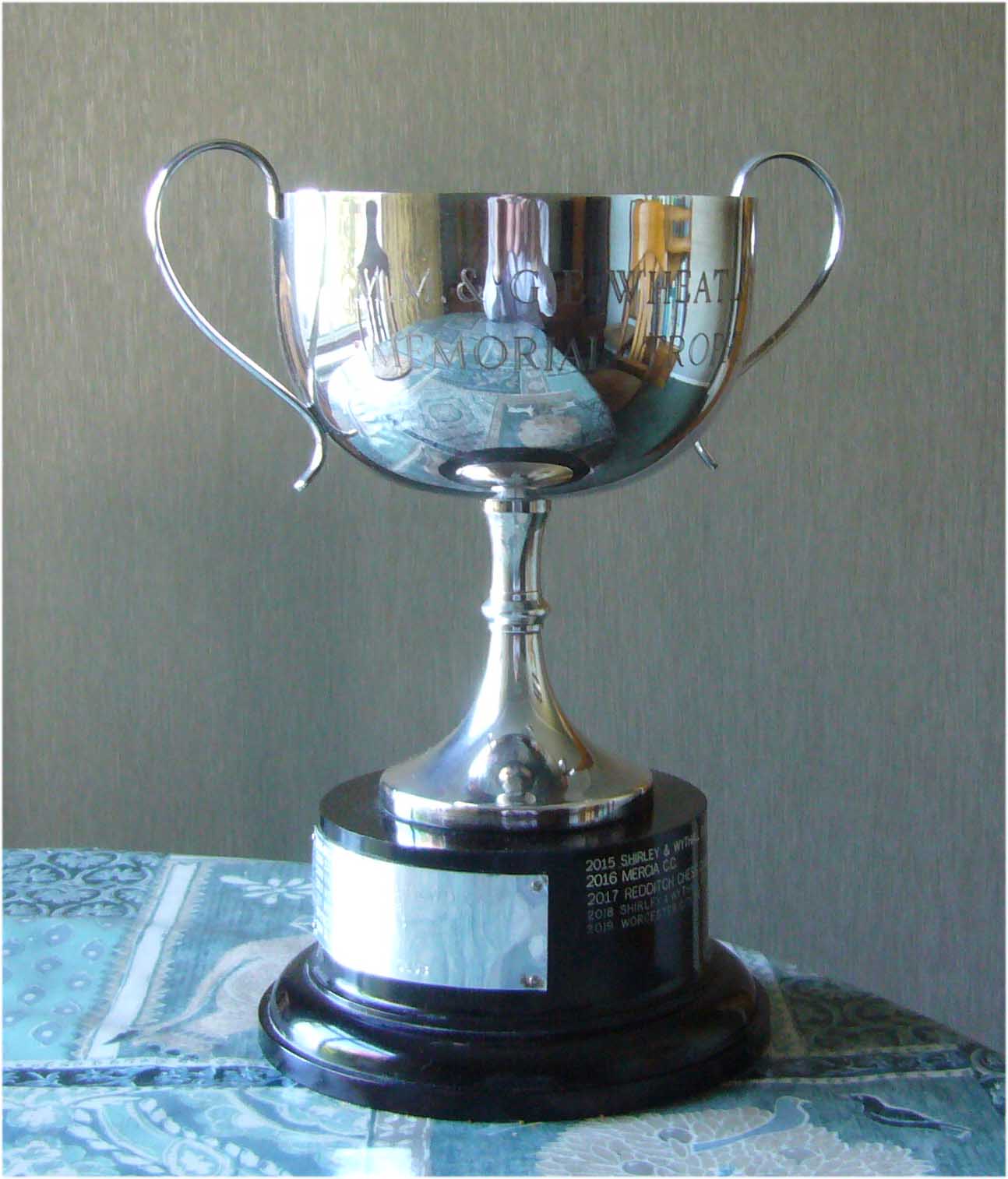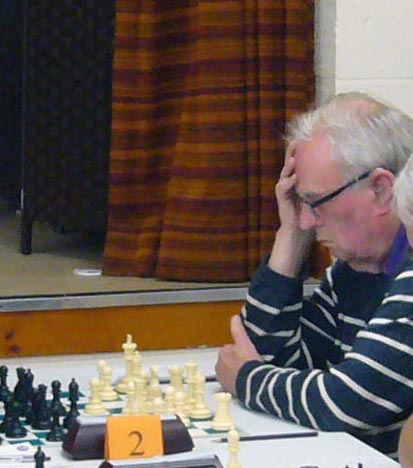 Worcester's winning players and the Wheatley Memorial Cup


18 May 2023. Worcester hosted Redditch for this handicap Cup match. The Redditch team easily out-rated the home team, but faced a stiff challenge having to win 3½-½ over-the-board when the handicap was added to Worcester's score. The first game to finish was on board 4 where John Hesketh won. The remaining games were fiercely contested. Arnold Kirkland on board 2 pulled off a magnificent win against his opponent rated over 200 points higher. Redditch scored their first point on board 1 leaving Scott Oxtoby's game still in progress. Scott had a far advanced central pawn and an "octopus" knight and neither player had much time to think. Scott was unable to defend the advanced pawn and players swapped pieces to enter a K+P ending which his opponent duly won. The over-the-board score was 2-2, but when the handicap was added the final competition score was 4.1-2.0. See score card.