Venue and Next Meeting Night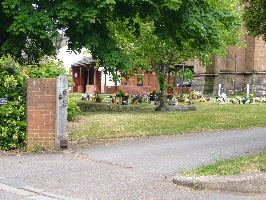 Winter Venue (Sep to May). Picture shows the entry to the church precincts from St Stephen's Street and the covered way to the main door of the church hall between the trees towards the left. St Stephen's Church Hall, St Stephen's Street Worcester WR3 7HS. For location map, click here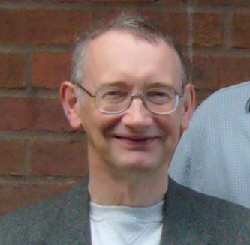 Hon Secretary & Treasurer
Ray Collett
Upcoming in Worcestershire and nearby
Click on the congress name for more details, entry form or organisers' contact details

City team fixtures in 2017

31 Aug. At the county association's executive and fixtures meeting for the county league, Worcester City have two new fixtures against the newly promoted Halesowen second first division team. Click city teams above and then select the link for the city team to see details.

Phil Smith wins Worcestershire chess title

21 Aug. At the Worcestershire Closed Congress, Phil Smith won the Worcestershire Veteran's championship scoring 2½ points. Three City club players, including new members Alistair Macnaughton, and Ben Fuller tied for 2nd place on 3 points with Peter Kitson in the overall championship. The 2017 County champion is Kevin Hurney of Greenlands club.

Worcester Festival chess

17 Aug. The annual charity collection at King Charles House by members of the City chess club for Maggs Day Centre collected over £90 for the homeless and socially isolated.

Peter Kitson highest graded Worcester City player

29 Jul. In the new ECF grading list Kitson remains the higest graded of Worcester players and is followed by Stephen Mellor, and Nick Harris. Phil Smith gained the most in the last six months going up 7 points.

Champion retains City title

11 & 15 May. The defending champion, Nick Harris, and challenger, Ray Collett played the first game at the club on 11 May. Playing white, Nick faced a King's Indian Defence. In a typically complex Indian middlegame, Nick gained an advantage in space and just before the first time control, Ray made what should have been a fatal error, but short of time, Nick allowed black to escape. The players agreed a draw in the closing minutes of the playing session. The second decisive game was played at Droitwich on 15 May. Ray played with the white pieces and Nick defended the black side of a Closed Ruy Lopez. Like the first game, there was a complex middlegame position, but it was hard for either player to formulate a strategy. Also, echoing the first game, Ray made an error just before the time control and Nick took control of the position. As the miutes ticked away, Ray tried a desperate sacrifice, but it was easily parried and Nick won with just over a minute left on his clock.



Nick, Worcester City Chess Champion 2017

Worcester Bishops win Worcester & District League Championship

5 Apr. The Bishops team rounded off its league triumph with an away 3½ -½ victory over Kidderminster Rooks. Jim Keene skippered the team . The last time the Bishops won the league was in 2013.

Read older news ...