Fourth congress 2012
The fourth congress had 129 entrants, an increase of 20% on last year's figure. There was a strong Welsh contingent, but fewer players from continental Europe. The increase in entries allowed the organisers to introduce additional grading and junior prizes and the 'take' for this year's charity, St Richard's Hospice, Worcester was over £900.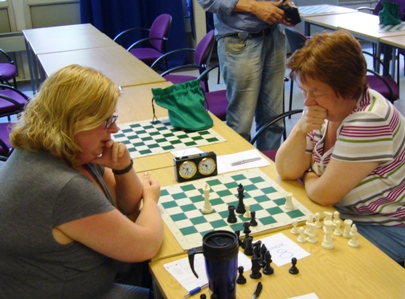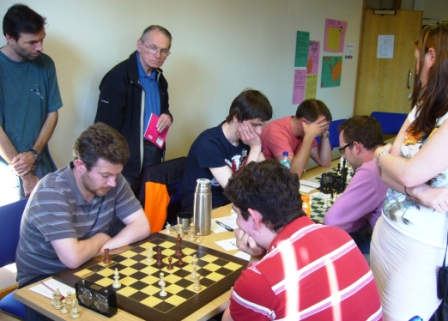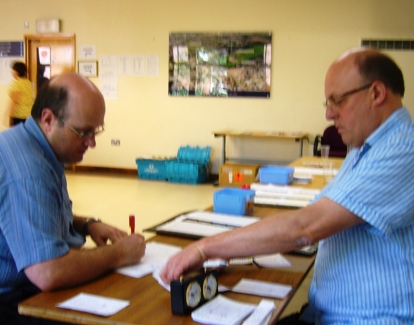 A fight to the end in the Minor - - - Top boards in the Open - - Organisers Andrew Farthing and Colin Reed check the prize lists
Pictures by Ray Collett
The team of controllers lost Matthew Carr who is officiating at the British Championships in North Slields this year. He was very ably replaced by Kevin Markey. Also joining the team this year was Katie Smith who controlled in the Open Section. The rest of the team was: Andrew Farthing, Colin Reed, Alan Ruffle, Ann Ruffle, and Andrew Moore. The bookstall and equipment was again provided by CCF Mindgames.
Brendan O'Gorman has again got some superb pictures. See them on his Picassa site.
St Richard's Director of Fundraising, Tricia Cavell, presented the prizes and there was an additional presentation ceremony to Steve Crockett (Redditch) who won the 2011-12 Midlands Rapidplay Grand Prix.